Sears Wish Books 1937-1975





"The 1933 Christmas Book catalog started a tradition that made the Sears Wish Book an American icon. The Sears catalog and the name Wish Book were closely linked over the years. Prior to 1933, Sears customers often affectionately referred to the large, semi-annual, general catalogs Sears issued as the "Wish Book" or "Book of Wishes." After 1933, the Wish Book name became synonymous with the annual Christmas Book catalog. In 1968, Sears made it official by renaming the Christmas Book catalog The Wish Book." -from the SearsArchives website

We'll concentrate on the guitars and amps that were offered in the yearly holiday catalog, but if you'd like to check out complete catalogs (and I KNOW you do), head over to WishBookWeb for full Christmas catalogs from Sears, JC Penneys, Montgomery Ward, FAO Schwarz and more!




Sears didn't start officially calling their Christmas catalog the 'Wish Book' until 1968, but it certainly stuck. I wonder, were people calling it that and Sears marketing picked up on it, or was it the idea of one of the geniuses in Sears' Sales Department?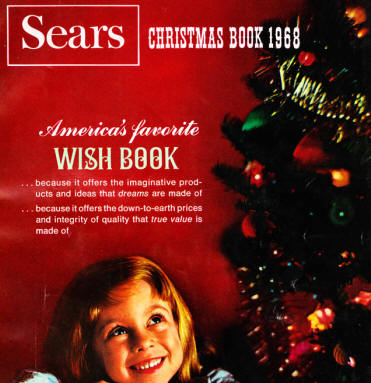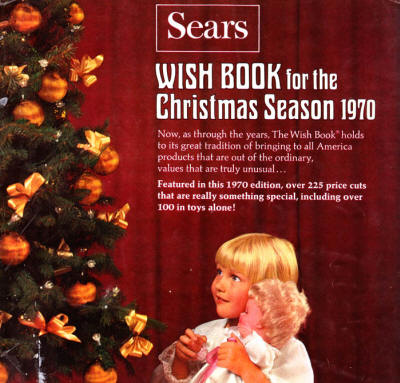 1937. The Silvertone name was yet to be applied to Sears guitars, so these two Harmony-built Supertones made wishes come true that year. Interesting to note that the round hole guitar is an archtop, while the f-hole is a flat-top!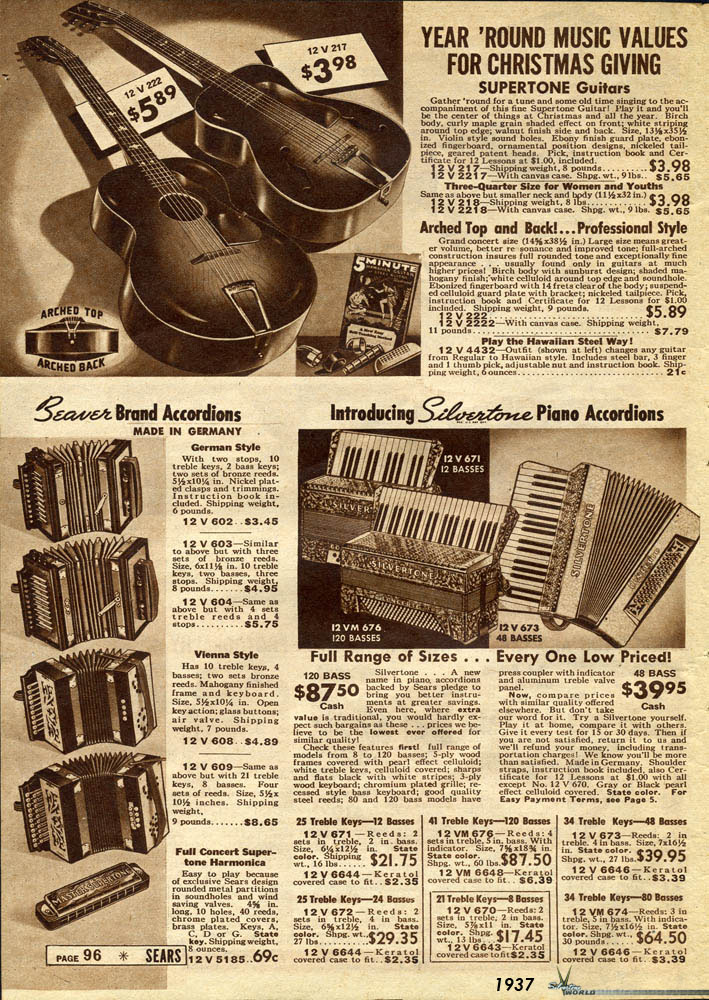 1940. The Silvertone name was being applied to Sears-offered guitars by now, but the warehouse was still full of Supertones, so you may have gotten one or the other brand under the tree this year.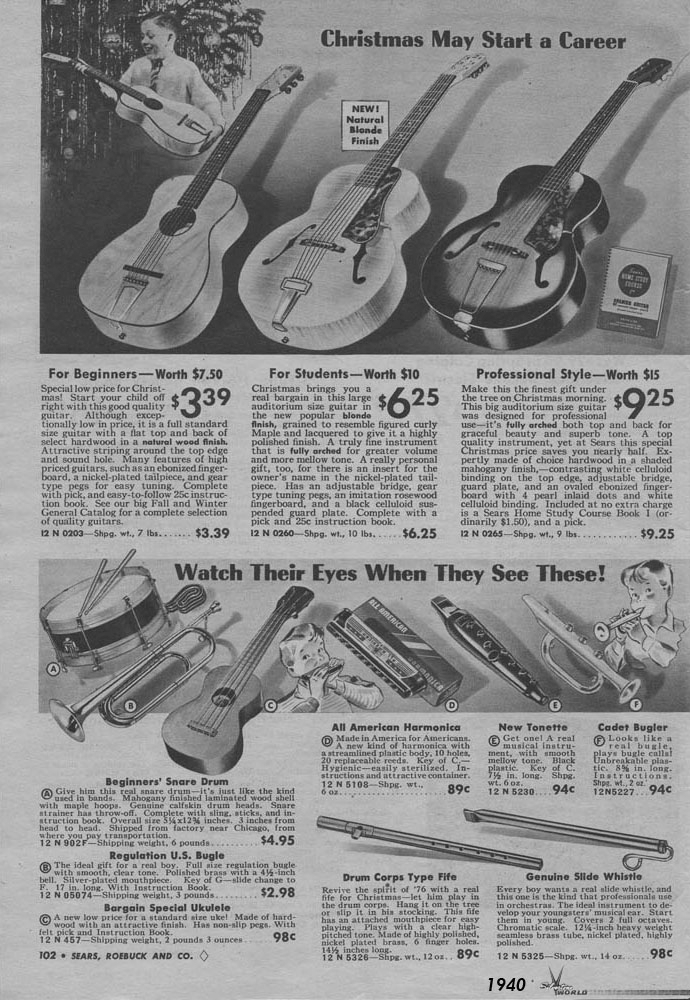 1941. This catalog was in American homes as the US entry to WW2 began after the Pearl Harbor attack in December of that year. This would lead to a total absence of guitars from the pages of Sears catalogs for the duration, as the US switched its factories and resources to life during wartime. Nice grouping of acoustics, though, along with some cool phonographs. Interesting that the accordions (imported from Italy) are unavailable.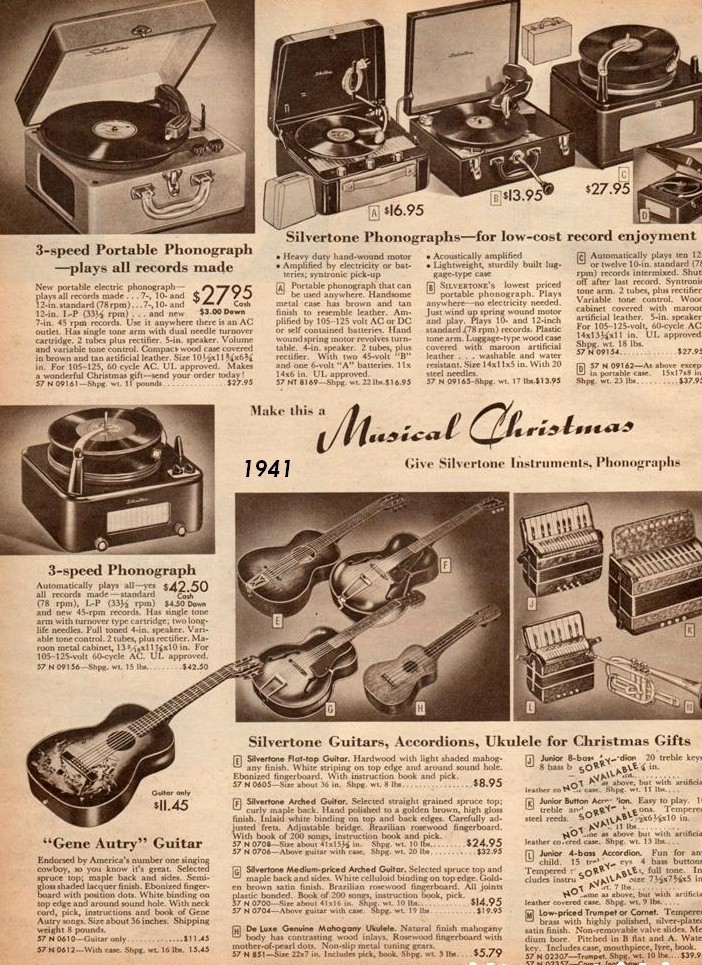 1942. The U.S. was steaming ahead into World War II, so this Wish Book would be the last to offer *any* guitars until 1947.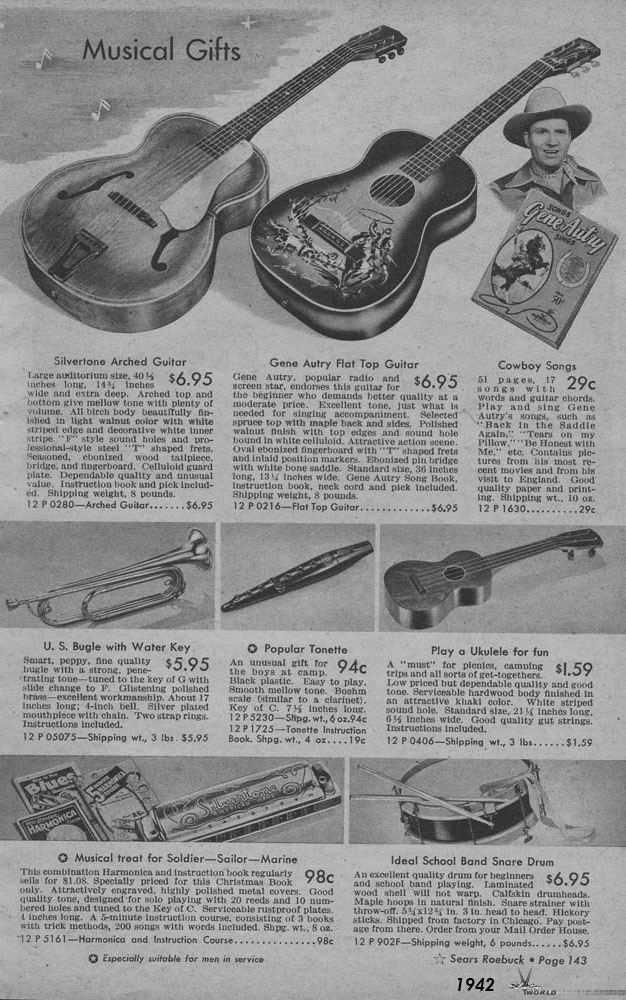 1947. Even when the post-war production did ramp back up, it looks like maybe Sears was just trying to get a few last odds and ends out the door, a marketing method they'd use several times over the years.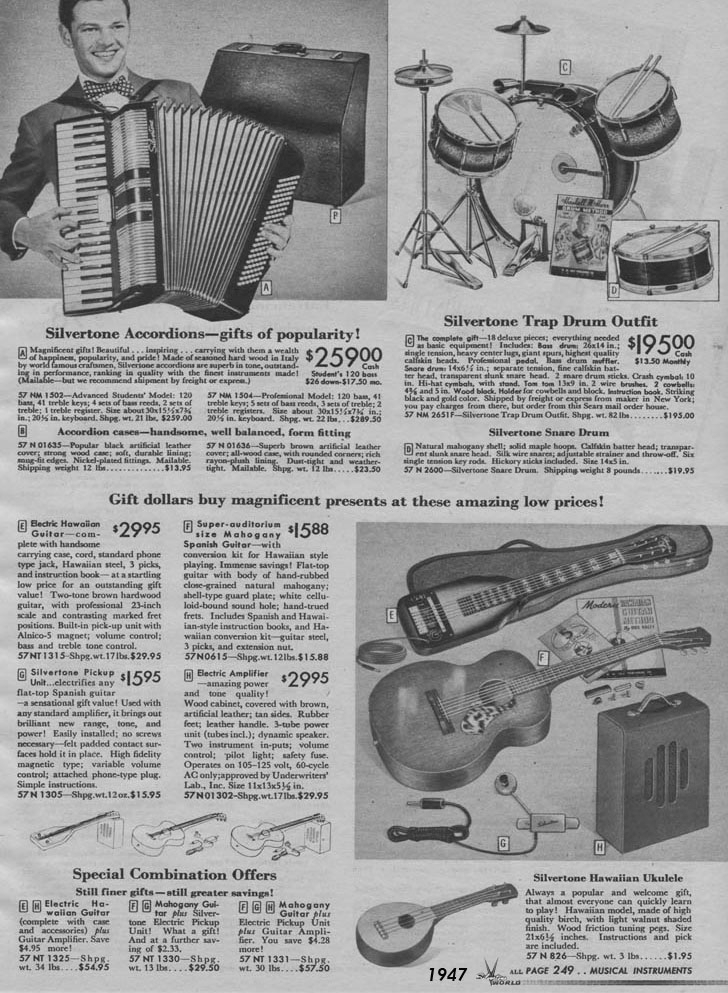 Page 2 ===>




I'm still looking for Wish Book pages to fill the gaps. If you've got scans of Christmas/Wish Books from Sears for the years 1933, 1934,1935, 1936, 1938, 1939, 1948, and 1949, I'd sure appreciate you sending them to me. I'll even give you a free pair of Silvertone guitar picks for your trouble!




©2006-2019 SilvertoneWorld.net